People often ask about my setup for virtual sessions and video production in the Same Side Selling Academy or Live Streaming on LinkedIn, Facebook, and YouTube.
Video Production
For Live Streaming and Zoom-based meetings, I have two sets:  One has a step-and-repeat behind me with the Same Side Selling and IanAltman.com logos where I am seated at my desk. The other stand-up set uses a virtual camera and green screen through the Ecamm Live software highlighted below.
Ecamm Live
Ecamm is software that I run on my Macbook Pro that allows me to integrate the background, video, audio, and camera controls with a single interface that feeds into Zoom and other live streaming platforms. The Ecamm Live software allows you to see me and my slides at the same time in high quality.  I can bring guests onto the broadcast and stream to LinkedIn, Facebook, Youtube, or just about any other platform.

Camera
I have been using the Panasonic Lumix G7 mirrorless camera with a 25mm f/1.7 ASPH lens for a long time. If you click on the link, it'll take you to the listing for the camera and the lens on B&H Photo. I don't receive anything from B&H, but I am a huge fan of their service, support, and competitive pricing. This model has been replaced with newer models. I have left the G7 on for days (by accident) and it is great for streaming. It captures a fantastic image that allows for perfect green screen keying (removing the green screen background).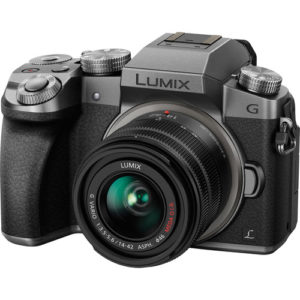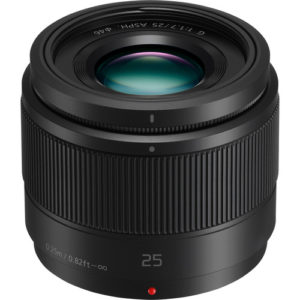 After using other brands for many years, I fell in love with this camera. When considering a camera for video production, there are some things you'll want to consider:
Front-facing option for the monitor (so you can see what it sees when you are in front of it
Clean HDMI output (so you can capture and stream video without the technical details showing up on the video)
Lengthy run-time. Some cameras have 30-minute limits This mirrorless camera seems to run fine for hours
Battery bypass - I don't have to rely on batteries.
Remote connection - Each of my cameras allows for remote operation via WiFi or Bluetooth using my smartphone or tablet.
HDMI to USB Capture
The Magewell HDMI to USB capture card allows me to feed my 4K HDMI signal into a computer as a virtual camera.  It's handy for streaming from my DSLR camera. I can also use HDMI to USB to connect from one machine to another for a variety of purposes.
Lighting
I don't want the lighting to heat the room. LED lights stay cool. I use Dracast LED adjustable lights with barn doors with classic 3-point lighting. Each light panel is mounted on the wall using the boom arms listed below. I use an AC adapter to power the lights. Each light can be powered via batteries. But I find that the AC power keeps life simple.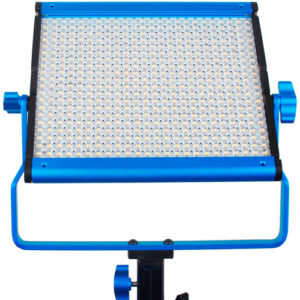 Interfit Wall-Mounted Boom Arm
Audio Gear
Microphones
I exclusively use Shure microphones for my podcasts and video production. Shure doesn't pay me to do that. I've just found that their products produce the best sound quality.
Shure VP89
This has become my go-to microphone for podcast production, virtual keynotes, and coaching sessions. I've also used it in live sessions where there are remote users via Zoom. It picks up the sound great when close, and also can pick up audience questions in a room with amazing clarity.
https://www.shure.com/en-US/products/microphones/vp89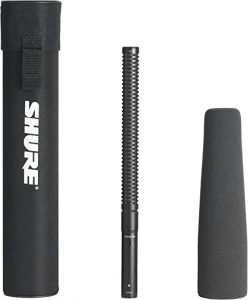 Shure SM58
This was my longtime microphone for Podcast recording and some live events where I can use a dynamic microphone. Unlike large condenser microphones that pick up just about any noise in the room, the Shure SM58 picks up my voice and not much else. I replaced this with the VP89.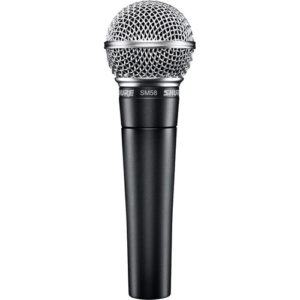 Shure UR1/UR5 Lavaliere Kit
When you see me with a small microphone clipped to my shirt or jacket, I'm generally using the Shure UR1/UR5 Lav kit (the UR1 is the transmitter). These units have since been updated to newer frequencies. In my case, the existing model works great. However, I now use the VP89 and retired the Lav kit. The newer versions offer a different frequency range that allows them to operate in ranges where there is likely minimal interference. The UR1 still works great for me since I don't have to deal with interference from hundreds of other devices.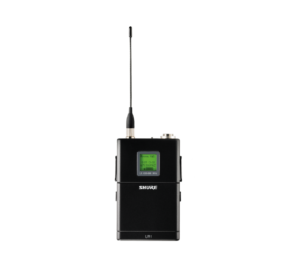 In-ear Monitor
I want to ensure I can hear my audience and clients perfectly and want to avoid any audio feedback. I use an Otto Engineering in-ear audio kit.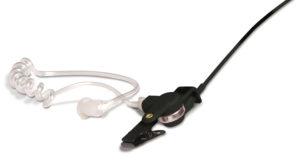 Focusrite Scarlet 2i2 Audio Interface
My microphones connect to my broadcast and recording equipment using XLR cables. The Focusrite Scarlet 2i2 Audio Interface allows me to control each input separately and monitor sound while feeding the audio directly into my Macbook Pro or Thinkpad via USB interface.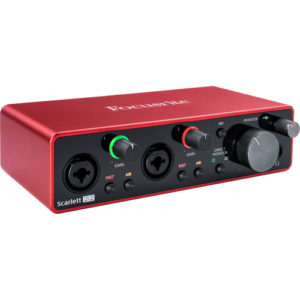 Connectivity
In order to stream at high resolution, it's important to have sustained, high-speed connectivity. My studio is wired with Gigabit Internet via Ethernet cable. Yes, we have a mesh network for Wi-Fi, but video streaming works much better hardwired compared to Wi-Fi.